History & Culture
Our Mission And Promise To You
Our mission is not only to provide you with the highest-quality products and services possible in a timely fashion and at a competitive price - (It seems like most printers promise this.) No, we strive for more... We take your success personally, as we believe it is a direct reflection of the products and services we provide to you.
We aren't just another printer who is focused on the so called "turn and burn" production methods, blindly reproducing whatever we get as quickly as we can with little regard for quality - (We've had to fix plenty of the "That's what you gave us, That's what you get" projects from the other guys..)
We want to understand you and your business goals. By working together as partners we can obtain a better understanding of how our companies fit together in the most efficient and effective way possible without sacrificing quality.
Molding our processes and suggestions to what fits your needs (Because we all know every business is different!)… Working smarter and not harder is what we strive to do… Our goal is not just to meet needs, but to exceed them. And last but not least... all of this is done with friendly smile!
---
The Story So Far...
Entrenched in the commercial print industry since 1946, Pittcraft has taken the print industry by storm and completed the transformation from a "small town" local printer in the days of linotype, to a new age full service print and marketing solutions provider!
Staying true to their roots, Pittcraft offers the highest quality offset printing and finishing services available, while investing in the latest print and marketing technologies the industry has to offer, giving their clients and prospects the marketing edge that allows them to stand out from the crowd.
Serving the Midwest region (KS, MO, OK, AR) through their headquarters in southeast Kansas and sales offices located in the Kansas City Metro market, Pittcraft considers a number of mid-western cities as "local markets" resulting in delivery directly to their customers' doorsteps via company owned vehicles. Their "local" delivery areas include cities located in and around the Kansas City Metro, Lawrence KS, Springfield MO, Joplin MO, Tulsa OK and Northwest Arkansas. Pittcraft has the capabilities of serving clients from coast to coast, and currently have accounts requiring international shipments.
From the top, down, Pittcraft possess a company culture that infuses a passion for sports and athletics, resulting in various partnerships with a number of professional and collegiate level athletic organizations.
Labeled as "The Official Printer" of the Kansas City Royals, the University of Kansas Athletics, Pittsburg State University Athletics, and Missouri State University Athletics, as well as a "Proud Print Partner" of The Springfield Cardinals; Pittcraft has the credentials to take on highly visible and time sensitive projects, while maintaining the highest quality possible. Pittcraft not only reproduces materials for the organizations listed above as a part of their partnerships, but also services a number of organizations and events of all sizes from coast to coast!
Although Pittcraft is proud to be the official printer and partners of the organizations listed above, we are by no means limited to the sports marketing industry, and are even more proud to serve every customer that walks through our doors. We truly believe we wouldn't be where we are today without the relationships and successes that our clients (of every size) have allowed us to build with them throughout the years.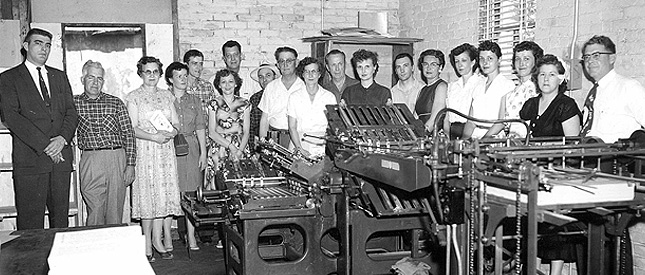 ---
A Few Items From Years Past:
---