Do you keep hand-written notes?
December 6, 2020
by Joe Dellasega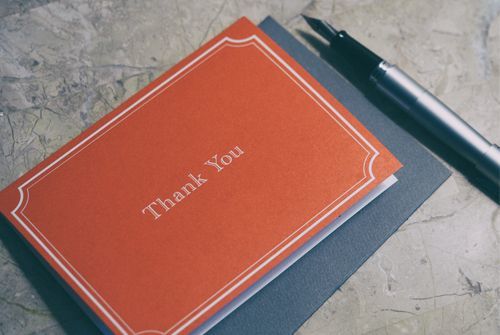 In my bottom file cabinet drawer is a stack of hand-written notes that I have received from mentors, friends, peers, and family members through the years.  I rarely if ever throw out a handwritten note.   Why?
One of my coaching courses deals with personal effectiveness.  There is no greater way to really let people know that you care and that you are sincere about wanting to be a more effective leader than to write a personal note.  In this hurry-up, techy culture, we constantly exchange sentiments with emoji, texts, and emails.  However, when we take the 2-3 minutes to write a note and personally address an envelope, we are sending a message to the receiver that is super appreciated and valued.
My wife Janice works with high school kids.  When she talks about writing a personal note, she will tell the kids to either make the receiver laugh or make them cry.  And it works.  Jack Freeman, a business legend in SEK told me that I should always have envelopes and stamps in my drawer along with personalized stationery.  i.e. be prepared to write a personal note at all times. Lastly, take your note writing to the next level with a personalized note card or folded card.  Consider the style of the graphic and the weight of the paper.  Order matching envelopes that convey that you are projecting a 'class' brand.
Consider getting ready to commit to writing one note a day.  Recognize an achievement, thank someone for an act of kindness, provide wisdom to a youngster, or thank a mentor for the impact that he/she has had on your life.  There are hundreds of reasons to write a note, and very few reasons not to.  Note writing is one of the greatest 3-minute commitments you can make to your career.
Do you have a personal, handwritten note that you have held on to?  What compelled you to keep and treasure it for so long?
Consider ordering personalized note cards today!